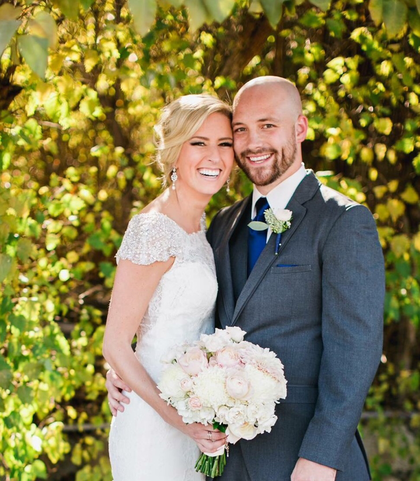 Kara (Bride)
Loreen is an amazing wedding planner. She made sure everything went smoothly from beginning to end during planning and our actual wedding day. She answered my texts and emails promptly and if there was ever a moment where I started to stress during the planning process she was right there to reassure me that everything was ok. Loreen knew exactly who (vendors) to contact in the area so that my husband and I could meet with them and make good decisions. On the day of my wedding she was there to do all the set up, helped direct guests and stayed late into the evening to clean up. I highly recommend Loreen at True Expressions!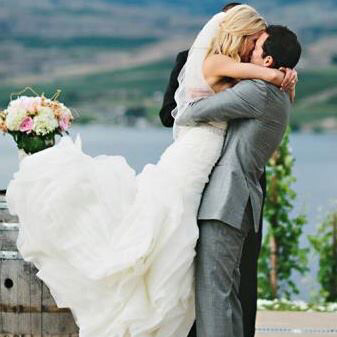 Brynn (Bride)
I hired Loreen for my wedding at Karma Vineyards and all I can say is - WOW! She completely went above and beyond all my expectations. I honestly do not know what I would have done without her - she was the best money I spent on anything for the wedding! She was always so prompt and quick to assist me with any situation that came up. She even helped me with the rehearsal dinner preparations even though I only technically hired her for day of coordination! Not only was she a lifesaver professionally but she was also just a wonderful person to work with - extremely positive and kind. The type of person you want to give your business to. I would definitely recommend Loreen/True Expressions to any bride getting married in the Chelan area - you will thank me later!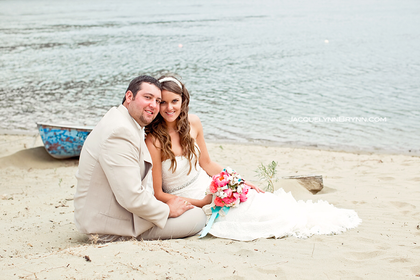 Larissa (Bride) 
Loreen was so very helpful with everything for our wedding, I was an out of town bride and I loved knowing that she would go and check on anything that I needed. We would tell her an idea and she     would run with it and make it happen and she also brought it several of her own beautiful ideas. She found so many useful tools for me for the wedding, from the invitations to the cake to the table decorations. My wedding exceeded my expectations because of Loreen and her creativeness. She is an amazing wedding planner and would tell anyone that had a chance to work with her do not miss out on that opportunity! 
Luanne (Mother of the Bride) 
Loreen was amazing from day one! She was so helpful in lining up vendors and taking care of so many arrangements for every aspect of the wedding. She really came through for us and had lots of creative ideas for our daughter's wedding. She also had endless patience with us and made sure the decor was perfect on the day of the wedding. Loreen is simply the best and went above and beyond. We could not have planned the wedding without her help.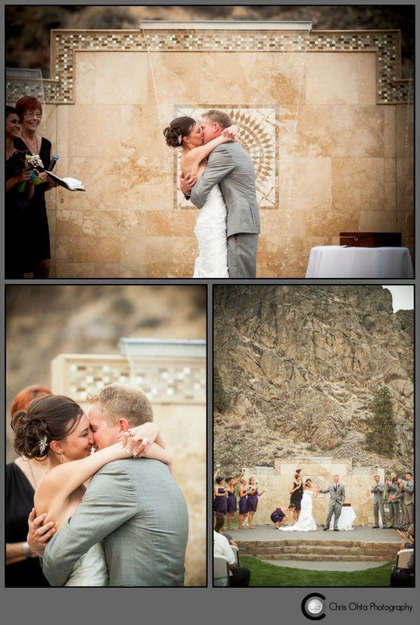 Brooklynn (Bride)
Loreen was absolutely amazing! She stays on top of things at all times. Living in the Seattle area, I was a little stressed out not being able to be in Chelan for all the planning. But Loreen made me feel comfortable. She is there for you and anything you need, she will find it! As for the day of my wedding, I don't think me or any of my family members, who helped in the planning, could have done it without her! Thanks to Loreen & her husband for all of their hard work!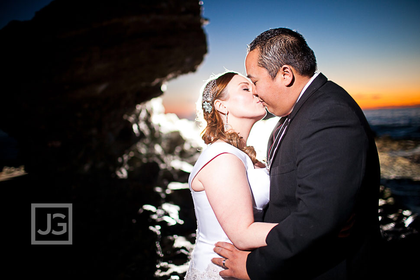 Sasha (Bride)
I am so happy my husband and I found True Expressions and had Loreen as our wedding planner. Loreen was friendly, organized, energetic, passionate, knowledgeable, and a joy to work with. We purchased the Full Service package and it was worth every penny. Loreen did all of the hard work and research and would give me several ideas and examples. She listened to what my husband and I wanted and helped guide us to find all of the perfect pieces for our wedding. She is very organized and on top of every detail. She gave me a small list of goals to complete every month or every few weeks, which kept me on task and prevented us from every getting behind or overwhelmed. Loreen was always accessible by phone or email and returned phone calls and emails very quickly. She is very creative and helped us to come up with unique touches for our wedding that reflected our personalities. Not only was Loreen there to plan the wedding months beforehand, but she was the first person to arrive at the venue on the day of the ceremony. Her guidance, experience, and expertise made our wedding ceremony and reception go perfectly! There is no way we could have planned the wedding without all of Loreen's help! I tell everyone I know to use Loreen/True Expressions.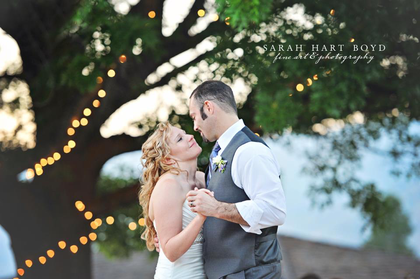 Mari (Bride)
Loreen was truly amazing! I cannot say enough about how wonderful she was in taking my ideas, wants, and needs, and weaving them together in a seamless fashion. She helped me through the process of figuring out what was realistic and what things I absolutely couldn't live without. She went above and beyond in everything she did and made our wedding day a dream come true!!!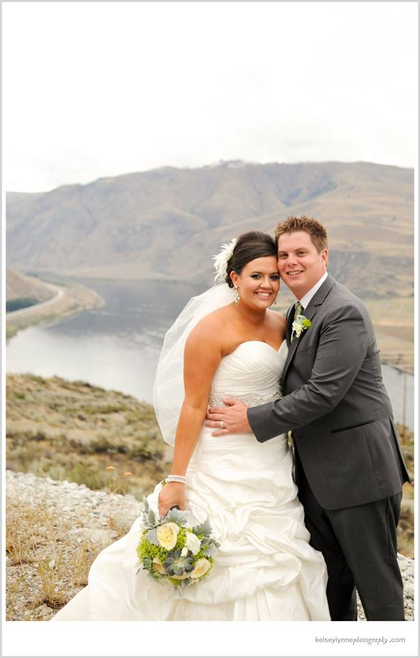 Kathy (Mother of The Bride) 
True Expressions Wedding & Event Planning is a top notch business! Loreen and her husband are a great team that do a wonderful job of making your vision come to life. Their positive and let's make this happen attitude is very refreshing. Sometimes with large events the little details can be overlooked, not with this team, they cover it all. It was a pleasure working with both of them and would not hesitate to use them again.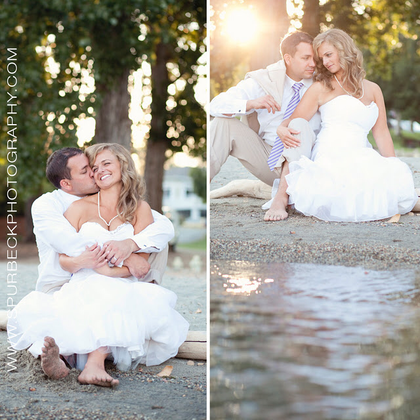 Sarah (Bride) 
Wow, what can I say...Loreen Jenkins with True Expressions is more than you could ever imagine. The first time I met her she greeted me with a hug and I knew I met a friend for life!! When my husband and I started planning all our ideas did not quite mesh. Loreen knew just how to put both our ideas together to make an idea that was fabulous and incorporated both our tastes. From day one she kept in constant contact with us via email, text or facebook always making sure she was not overwhelming me. She met with our vendors countless times, when my husband and I could not be there because we lived out of the area. Somehow she kept my mom, husband, and I stress free while staying calm and collected herself. Loreen knows just when to step in and help without taking over the bride's ideas. The day of the wedding we did not have to lift a finger. Loreen, along with a couple helpers (her husband Steve is amazing), worked from 7 am to 1 or 2 am the next morning to make our special day more than we could have ever imagined. Along the way people kept asking how I was so calm and stress-free as a bride...I would reply.."Oh, you haven't met Loreen?" That is how amazing she truly is. She cares about your vision for your day, but knows what will work and what won't. She is very flexible with meeting times, and is always researching stuff for you. I would love to get married again just so Loreen and I could talk everyday again! Loreen is worth much more than she charges, she constantly went above and beyond the call of duty. She even asked if I needed help after the wedding sorting through all our stuff!! If you are getting married and looking for a wedding coordinator...look no more! Loreen Jenkins with True Expressions is worth every penny and more. You will be happier and more stress free than you could have ever imagined. xoxo
Sally (mother of the Bride)
Loreen went above and beyond expectations.She was highly professional in all areas. I would not hesitate to hire her again.She was well worth the investment.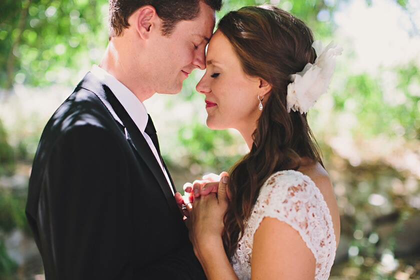 Brittany (Bride) 
"Loreen was simply a gem to work with for our July wedding!! Hiring her back in November was probably the smartest thing we did planning our wedding. She is a wonderful source to go to for finding vendors and was great helping us think about décor. She always made herself available when we came to town to meet with vendors. We simply cannot say enough wonderful things about her! She is just the best.  I would recommend her to anyone looking to have a wedding in the Lake Chelan area. Her and her husband are some the hardest workers out there. They helped with our welcome dinner/luau the night before our wedding, and then pretty much all day Saturday and Sunday. If you are thinking about hiring a day-of coordinator, DO IT! It makes it SO much easier on your parents and the rest of the wedding party and friends. It really helps to have someone with experience in charge who understands your vision and can make things work. It also makes it much easier leading up to the wedding for your vendors so they are not all coming to you, and you can focus on enjoying your day with the one you love.  Now, go hire her!" :)
Start Planning!
Please contact us to receive customized packages, specific event pricing and to schedule your complimentary consultation.  
Look forward hearing from you!
Please fill out form below and click "Send."
We will get back to you as soon as possible!   
---